Hello there guys.
So, first I hope you excuse my stupid question
, but since it's been long time I haven't been here I can see a lot of new items and characters which I have no idea about.
So I thought I'd make this topic to ask about some of them.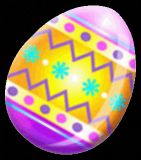 so I'd like to know what's the difference between chars such as "Ruslan Ionov" - "Kyle Worker" and the reboot chars , I want to buy one so I mean which of them is better?.
And about the Blessing night and dark element scratches , are they better then the blood scratch in anyway ?.
Thanks for taking the time to read this.